Strike Zone Equipment
Water Engineering Services Strike Zone equipment systems keep your chemistries in the targeted control box reducing the risk of scale, corrosion, and bacteria activity.
We have a wide variety of packages for your cooling tower, boiler, domestic water and wastewater systems. Strike Zone can be purchased outright or purchased through a lease to own program.
The equipment can communicate through our customer portal or with your BMS via WiFi, GSM (cell) or Ethernet. The controller can send emails and text messages communicating chemical ranges that are outside parameters or low chemical levels in storage tanks.
Water Engineering Services created Strike Zone with the idea of making it non-proprietary. It's your equipment. Use it with the chemical company you want to work with!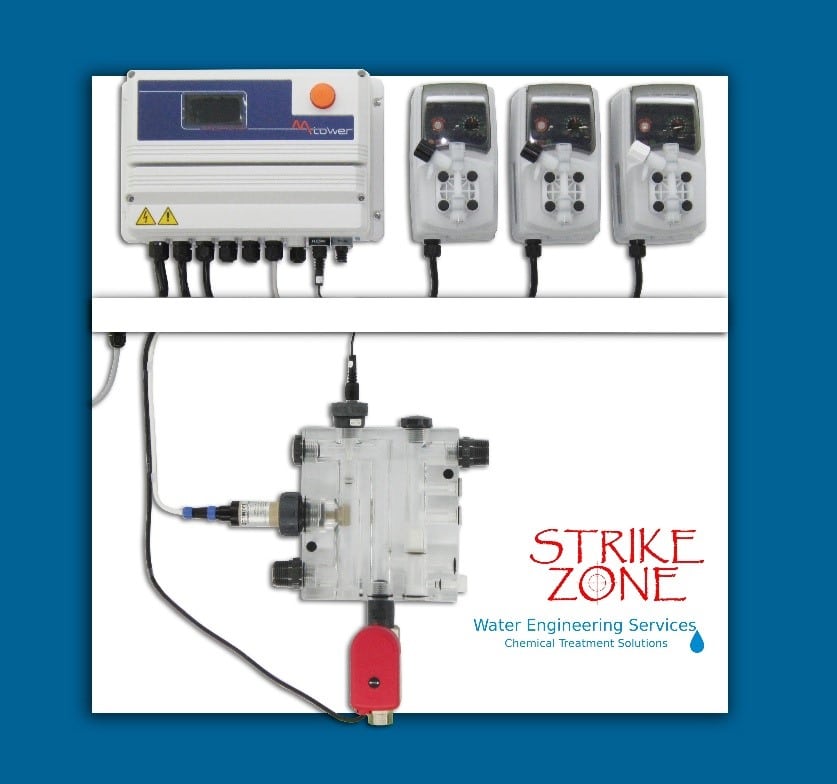 Contact Us
Please fill out the form below and we will contact you as soon as possible.